Products reviews
PL2500DR 1000ws Digital Powerlight
$725.00 to $1,991.00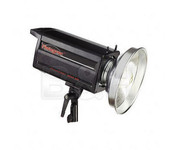 The PowerLight PL2 series incorporates the most advanced electronic components providing you with superior lighting control, repeatability and optional wireless function controls. The four models are constructed to fulfill the demanding operational need of the professional photographer. The DR models offer digital displays for flash power or modeling power and precision adjustments in 1/10 or 1/2 f-stop increments. All four models incorporate proportional or manual options for the 250-watt quartz modeling lamps.Minimize


Manufacturer:Photogenic Key Features
Brand
Photogenic
Photography Accessory Type
Studio Lighting and Accessories
Studio Lighting and Accessory Type
Bulbs and Lamps
Tags:
pl2500dr
,
1000ws
,
digital
,
powerlight
,
---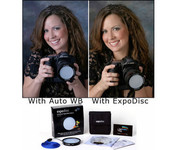 Capture Accurate Color Convenient, fast and easy-to-use Works in Mixed and Difficult Lighting Reclaim Time Spent Correcting Color Replace Your Gray Cards and White Cards Even the best digital cameras are incapable of consistently delivering accurate color without the user performing a custom white balance. Auto (AWB) and preset white balance functions often produce maddeningly inconsistent results. Images shot without a correct white balance may have unnatural looking red, yellow or blue tints that are time consuming and difficult, if not impossible to correct. Recognizing the importance of custom white balance to good color, digital camera manufacturers have designed their cameras to take advantage of a custom white balance. A custom white balance calibrates the camera to the exact color temperature of light illuminating the subject. The ExpoDisc is a custom white balance filter that allows digital photographers to quickly and easily set an accurate custom white balance. ConsistentlMinimize
---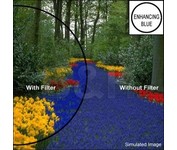 Can be used as a permanent lens protecting filter. Combination with an Ultra Violet or Polarizer filter increases sharpness and contrast.
---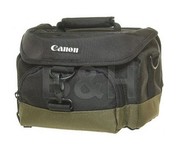 Waterproof bag holds 1-2 cameras and 3-4 lenses with room for accessories. Front and Rear zippered pouchs. Zippered full-length mesh pouch inside top cover. Divider system for secure storage and easy access. Non-slip & detachable shoulder strap, carrying handle & tripod carrying straps.
---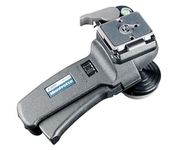 Take the versatility of a ball head, add true ergonomic control and you get the 322RC2: a photographic head that allows you to unblock, move, position and lock your camera with one hand in one position thanks to the revolutionary design of its grip handle, which incorporates the ball lock lever and can also mount the 322RS shutter release accessory. A friction control wheel lets you regulate the power of the blocking mechanism to match the weight of your camera/lens. The 322RC2 is made from magnesium for lightweight performance, and is designed to keep the weight of your kit as close as possible to the tripod's centre of gravity by way of its reduced height. This, matched with the precision construction of the 322RC2, gives the head its load capacity of 11lbs (5kg). NB. When the head is used in the vertical configuration (to match the function of the existing 222 head), its load capacity is only 5.5 lbs (2.5kg).Complete with built-in bubble spirit level and quick release camera plate (Minimize